VIDEO TREATMENT X PRE PRODUCTION CONSULTATION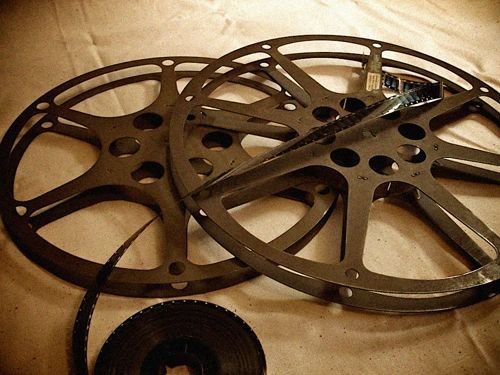 VIDEO TREATMENT X PRE PRODUCTION CONSULTATION
VIDEO TREATMENT X PRE PRODUCTION CONSULTATION (CREATIVE DIRECTOR CONSULT ONLY, BONUS writing included+)
This item is to be added if you are planning a video production with MIVIDA JDM LLC as a writer/creative director for your project. 
This listed item, is for a video treatment x pre production consultation where we will have a pre-production discussion concerning your plans for visuals to be filmed.
You and I will discuss
A Video Treatment for your song or short film. (Music Video or Short Sketch / Film not to exceed 5-7min run time. Flexible depending)
Creative Direction
Location Scouting 
Production Goals
Budget
Overall Logistics needed for your goal to create the visual and quotes for all commissioned, or pre quotes.
Pre Production needs to anticipate leading up to the production.
A structured plan for your production day.
Casting, Camera Goals, Lighting, Styling, Permit needs, rentals and more
I will create a video treatment for you as a writer and creative director.
This is a BASE Price for a pre production item, additional services are separate and have their own fees. 
Note:
I have over 18 years of supervision and management experience, as well as art/creative direction. I have worked with a lot of start ups as well as independent people, pro bono and contractually. If you need some assistance with your small business start up, or in general. I offer services for all areas and would love to help you. One of those services includes creative direction, where I can be booked as your writer and director to a production. 

Email with inquiries. 
Important note regarding INDIE versus CORPORATE OR MAJOR budgets. Tier 0 through Tier 3 all range in base prices for production base rates when booking production through MIVIDA JDM LLC. Add one Support options are available and FULL all inclusive packages are available, TBD BASED ON OVERALL PROJECT BUDGET. The BASE rates on site anywhere listed are for laborers only prior to any expenses or detail attached, consultation is heavily required before you add anything to your cart. 
Terms & Conditions: 
This is a unique service and based on availability. Please do not add to cart without prior consultation.
This is a non refundable booking. 
Cancellation policy is 50% of booking before any discount price or coupon should you cancel in less than 72 hours of the scheduled meeting. 

Feel free to contact me with any inquiries. 
On site meetings are in NYC (5 Boroughs) Anywhere else, a travel fee will be applied based on your location. 
Remote bookings are possible for a portion of this consult but ultimately we may need to have in person meetings to suffice when location scouting. 
COVID19 mandates / updates will be in consideration for all in person needs.
NOTE FOR 2023
Rates have been raised for 2023, occasional flash sales or retainers are available to those signed up on email list or recurring clients. Inquire via email if you need installment agreement or assistance with rate for consideration.