BUSINESS CONSULTATION for Small Businesses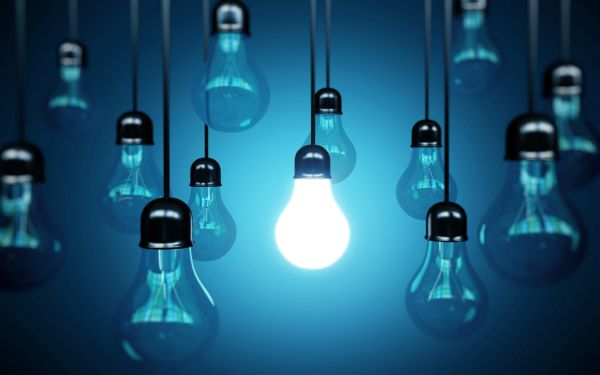 BUSINESS CONSULTATION for Small Businesses
x 1 Hour Rate for General / Small Business Consultation for one client.
Group Rates are available. 
Please read below for full details on business consultation prior to booking through website. 
ABOUT MIVIDA JDM // MIVIDA JDM LLC 
I have over 18+ years of supervision and management experience. I have worked with a lot of start ups, independent entrepreneurs, corporations and non profits, pro bono and contractually. If you need some assistance with your small business start up, or in general. I offer services for all areas and would love to help you.
This listed item, is for one business consultation of one hour where you may either walk away with those gems and do what you need to do or be given the opportunity to utilize additional services from my company or be referred to outsource for your additional needs. 
If you would like to have a consultation add this service to your basket and we may schedule a date and time for an on phone or in person meeting. If you would like to have more than one hour please add to your cart accordingly, or inquire by email for a retainer. 
PLEASE READ BELOW 
FLASH sales and Promotional codes are often announced for services on MIVIDA JDM LLC site.
If booking a retainer, a flat rate retainer for unlimited monthly business consultation is available. Inquire within. A note regarding rates not increasing from 2016-2019 as courtesy and the history of increases can be found below as well. 
Add on options can be seen at check out 
Terms & Conditions: 
This is a non refundable booking. 
Cancellation policy is 50% of booking before any discount price or coupon should you cancel in less than 72 hours of the scheduled meeting. 
Feel free to contact me with any inquiries. 
On site meetings are local in NYC (5 Boroughs) Anywhere else, a travel fee will be applied based on your location. (OOA)
All questions and materials to be discussed should be submitted for review prior to meeting to maximize the time efficiently.
BUSINESS SERVICES UNDER THE BUSINESS TAB ON MY SITE INCLUDE AND ARE NOT LIMITED TO:
B2B Help. BRAND STRATEGY. OPERATIONS / ADVICE / DAY TO DAY BUSINESS NEEDS. WRITING SERVICES. BIO REVIEW AND OR WRITING. PRESS KITS. PR. REPRESENTATION. CONSULTING. MARKETING. SALES. BRAND PLANNING WITH MARKETING MATERIALS SUCH AS LOGO DESIGN, BUSINESS CARD DESIGN, REVIEW OF EXISTING ITEMS TO MAKE SUGGESTIONS FOR BETTER MARKETING AND MORE. CREATED A BUSINESS PLAN AND MISSION STATEMENT. STRUCTURING YOUR GOAL ETC. IT IS ALL TO BE DISCUSSED IN CONSULTATION, AT WHICH POINT YOU MAY ASK FOR THEM AS ADD ON SERVICES.
NOTE FOR 2023 Re: Rates 
Rate has been raised for 2023, occasional flash sales or retainers are available to those signed up on email list or recurring clients. Inquire via email if you need installment agreement or assistance with rate for consideration. Original rates from 2016 to current date are increased to reflect expertise and value. If you are an existing client you may inquire about a return client rate / loyalty discount for follow up consultation on same business. 
Original hourly rates were not raised from 2016-2019. 
Prior to 2023 Rate increases happened in 2020, and 2022.
Sliding Scale Slots are available inquire within. 
Community outreach and workshops are available inquire within.
COVID / CONTAGION DISCLAIMER 
WE PRACTICE USE OF PPE AND ARE ROUTINELY TESTED. DEPENDING ON SEVERITY OF PANDEMIC WE REQUIRE PROOF OF NEGATIVE TEST PRIOR TO ANY IN PERSON SESSIONS FOR EVERYONES SAFETY. THE MANDATES ARE ROLLING AND FREQUENTLY CHANGE, PLEASE INQUIRE WITHIN. AS ALWAYS IF YOU ARE FEELING SICK, PLEASE RESCHEDULE FOR EVERYONE'S SAFETY AND HEALTH INVOLVED.