TOTE: "MISTER ELEFANTE" ART TOTE LIMITED EDITION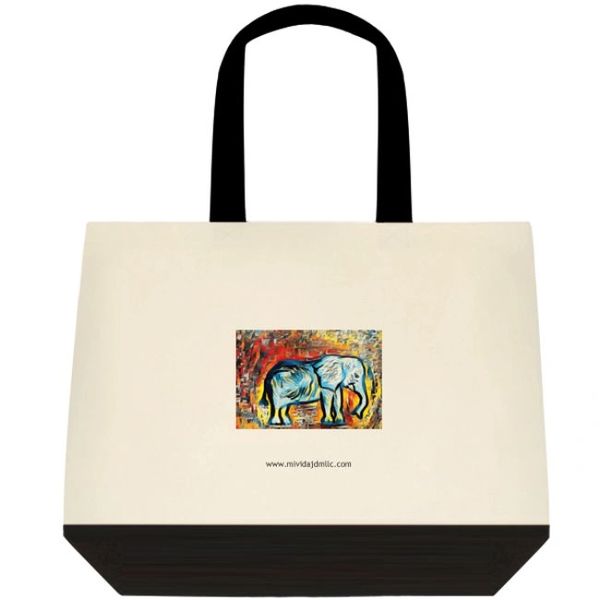 TOTE: "MISTER ELEFANTE" ART TOTE LIMITED EDITION
x1 Tote "Mister Elefante" Art Tote 
"Mister Elefante" is an oil painting that I created then digitally remastered. Enjoy it on a tote today, and save the environment by carrying your things here instead of a plastic bag! Get inspired! A collectible limited edition tote, as well as a useful item!
Your tote with come with a surprise gift from my shop. 
$5 Flat rate FAST priority shipping across US which will cover insurance on shipment as well + tracking number. Most shipping ranges from $8-16 due to weight and distance as well as fast ship service! save with a flat rate! 
If you are outside of the US and would like a mug please email me and we can work out shipment options. 
note: you may pre-order limited edition mug now it will be available Nov 22, if you backorder it eta will be within 2-4 weeks depending on availability in stock. 
PARTIAL PROCEEDS FROM ALL SALES ARE USED TO HELP THOSE IN NEED- VARIOUS NON PROFITS AND CHARITIES ARE SELECTED MULTIPLE TIMES A YEAR AND A DONATION IS SENT OR DELIVERED.