SCREAM QUEEN MINI SLAP STICKER PACK (4 PCS )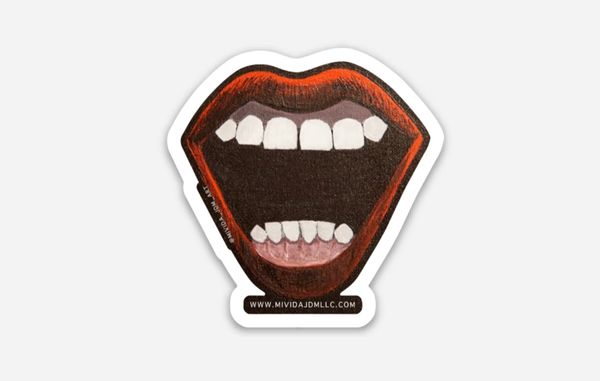 SCREAM QUEEN MINI SLAP STICKER PACK (4 PCS )
limited edition slaps! Backordered*
"Scream Queen" original painting by MiVida JDM SLAP sticker

SLAP PACK of 4 mini die cut SLAP stickers 2X2 inch which is adhesive to any surface. 

Sales are final.
FREE SHIPPING
Sale will go towards funds for ART: including supplies, next art exhibit, teaching, charitable art or visual project etc by MiVida JDM. Portion of all sales are donated to a charity of choice monthly or quarterly. Small Businesses are supported with each sale. 
Thank you for your support! 
WHEN MINI 2INCH SIZE SLAPS ARE ON BACKORDER,  FULL 3INCH SIZE PACK OF THREE WILL BE THE SUBSTITUTE IF YOU ORDER DURING BACKORDER PERIOD