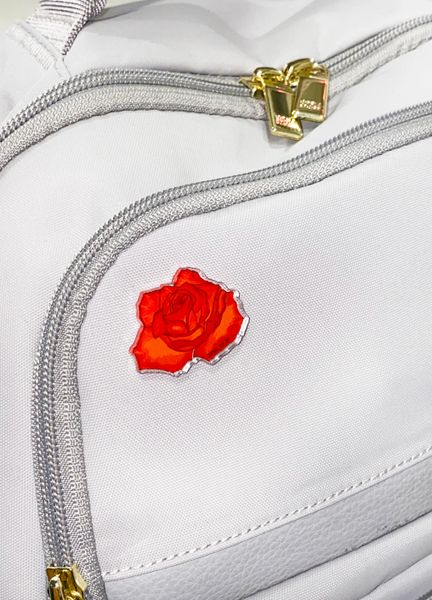 Rose Art Pin (Acrylic)
Acrylic Art Pin 
x1 Rose Art Pin
1.25" x 1.03"
Color: Red tones (Colors may vary on screens)
Ships priority mail within the US. extra fees for out of the USA. 
This is a limited edition art pin designed by MIVIDA JDM based on her photography/drawing/digital art "Nostalgic Rose"
For the Art Lovers and collectors!
This is a limited run!