MIVIDA JDM ART SOLO EXHIBITION TICKET 4.27.2019. NYC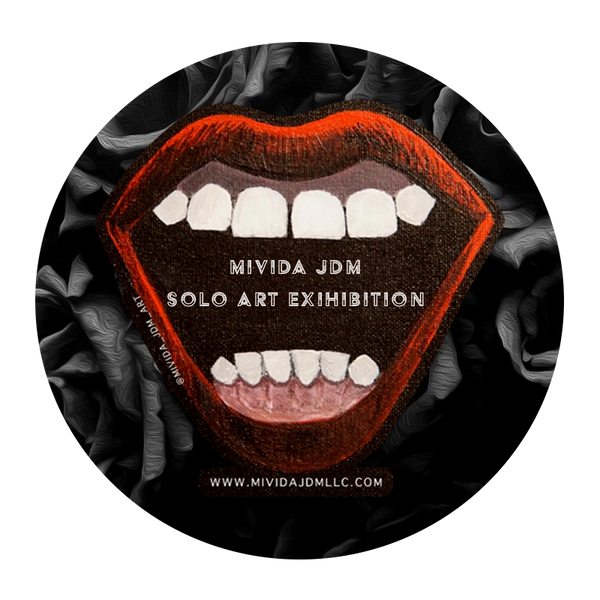 MIVIDA JDM ART SOLO EXHIBITION TICKET 4.27.2019. NYC
X1 ADMISSION PASS FOR MIVIDA JDM ART SOLO EXHIBITION OPENING RECEPTION ON 4/27 FROM 2-6PM
X1 RAFFLE TICKET 
ABOUT THE EVENT:

THIS GALLERY EXHIBITION WILL FEATURE VARIOUS WORKS FROM HER COLLECTION. IT IS ALSO HER 35TH BDAY GATHERING. 
A PORTION OF PROCEEDS WILL GO TOWARD A DONATION OF ART SUPPLIES FOR ART THERAPY/PROGRAM WITH LOCAL COMMUNITY ORGANIZATION/NON PROFIT. 
YOUR PRE PURCHASE OF TICKET ONLINE WILL ENSURE YOU ARE ENTERED INTO A RAFFLE TO WIN ONE OF THE GIVEAWAYS FROM MIVIDA JDM ART SPONSORS. 

THE FULL DETAILS OF THE LOCATION ETC WILL BE EMAILED TO YOU UPON PURCHASE AND FINALIZATION VIA RSVP LINK 

THIS IS AN RSVP ONLY EVENT. 

ADD ON OPTIONS:

SCREAM QUEEN ART STICKER 
SCREAM QUEEN ART BUTTON
GIFT CARD (FOR WEBSITE CREDIT/GALLERY CREDIT)
ADDITIONAL ADMISSION TICKET (SAVE $5 ON ONE ADDITIONAL TICKET WITH THIS ADD ON FEATURE)
ADDITIONAL RAFFLE TICKET (INCREASE YOUR CHANCES TO WIN RAFFLE ITEMS)
VIRTUAL BEHIND THE SCENES PASS (RECEIVE SNEAK PEEKS LEADING UP TO THE GALLERY OPENING OF ORIGINAL ART WORKS IN PROGRESS, AND PRIVATE GATHERINGS)
PRIVATE TOUR APPOINTMENTS *
IF YOU ALREADY PURCHASED YOUR ADMISSION AND STILL WANT ONE OF THESE ADD ONS, PLEASE EMAIL ME FOR OPTIONS! 
IF YOU SELECT OPTION TO ADD MERCH TO YOUR ORDER (STICKER OR BUTTON TO WEAR AT SHOW) YOU MAY PICK IT UP UPON ENTERING, OR WE CAN MAIL IT IT TO YOU AT YOUR REQUEST.
DISCLAIMER:
NO PROFESSIONAL RECORDING DEVICES, OR FLASH PHOTOGRAPHY ALLOWED WITHOUT APPROVAL. TO JOIN MEDIA LIST PLEASE SUBMIT REQUEST TO MIVIDAJDM@ICLOUD.COM WITH SUBJECT "MEDIA VOLUNTEER" OR "PRESS" TO BE CONSIDERED.