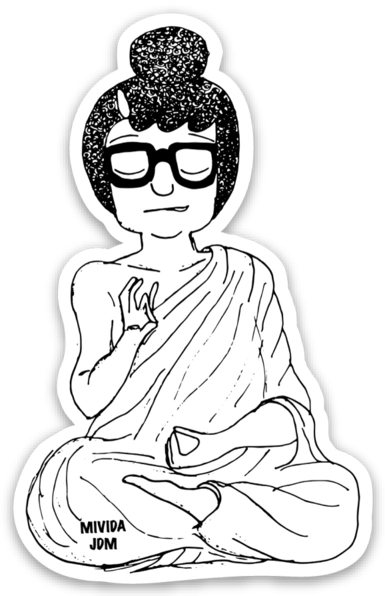 "Medi Tina" slap sticker
limited edition slaps! 
"Medi Tina" original drawing by MiVida JDM SLAP sticker

One die cut SLAP sticker 1.89'' x 3''  which is adhesive to any surface. 

Sales are final.
Ships via first class mail. 
Sale will go towards funds for ART: including supplies, next art exhibit, teaching, or project by MiVida JDM. Portion of all sales are donated to a charity of choice monthly.
Thank you for your support! 
Note:
Anyone who knows me knows I love illustrating, this was inspired by my favorite young lady on BB- Tina and my need to meditate. I envisioned a morph / collab and this is where my pencil led me..