Exclusive Button "MediTina" for collectors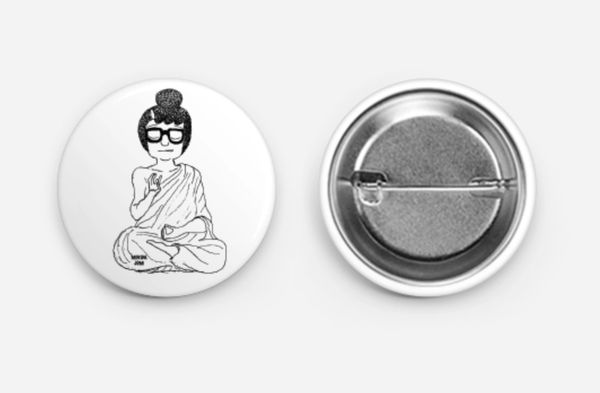 Exclusive Button "MediTina" for collectors
limited edition art for the culture! 
((BACKORDER)) DELAYED SHIPMENTS CURRENTLY
"Medi Tina" original drawing by MiVida JDM (est 2016) turned button!
What you will get: 

x1 Button with metal clasp 1.5'' x 1.5''

Sales are final.
Ships via first class mail in US, additional fees for out of area (out of USA)
Sale will go towards funds for ART: including supplies, next art exhibit, teaching, or project by MiVida JDM. Portion of all sales are donated to a charity of choice monthly.
Thank you for your support! 
Note:
Anyone who knows me knows I love illustrating, this was inspired by my favorite young lady on BB- Tina and my need to meditate. I envisioned a morph / collab and this is where my pencil led me..