DECONSTRUCTING TRAUMA ART EXHIBITION PRIVATE GALLERY TOUR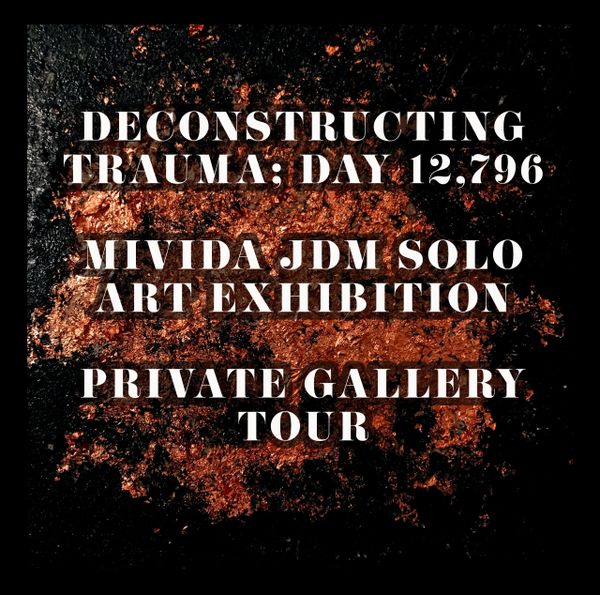 DECONSTRUCTING TRAUMA ART EXHIBITION PRIVATE GALLERY TOUR
Deconstructing Trauma; Day 12,796 is an Art Gallery Pop Up Exhibition curated by artist MiVida JDM. 
The opening reception is on April 27th from 2-6pm and is completely separate. Anyone who would like to have a private gallery tour while this exhibition is up (small group or solo walk through to discuss art works and experience the gallery with the Artist one on one) may book a scheduled time slot after purchasing this admission pass. 
Available slots will vary as walk throughs will be 30-60 min per person or per private group. 
Dates available are 4/27 and 4/28. Time slot will be determined upon your inquiry. 
Please send any questions you may have to MiVidaJDM@iCloud.com