Customized Greeting Card with envelope 5 x 7 inches (not for mass production/ non profit only)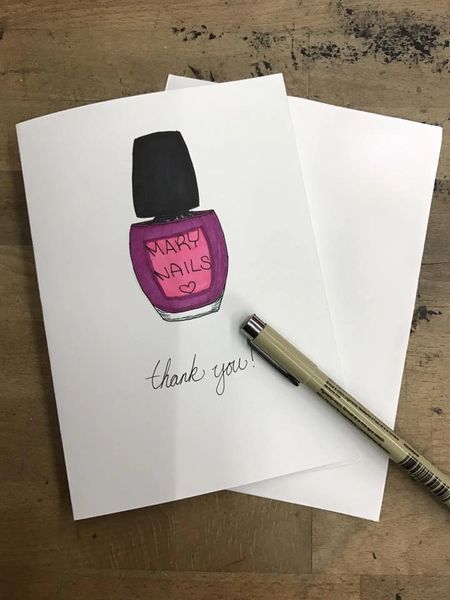 Customized Greeting Card with envelope 5 x 7 inches (not for mass production/ non profit only)
Looking for a nice way to say thank you to someone who you do business with? A custom card for a special occasion? I'm creating custom cards from scratch based on your requested concept. Cards are hand drawn with mixed mediums, and come with a white envelope. 

Select this option to order a custom 5 x 7 greeting card, comes with a plain white envelope. 

Greeting card will be designed on front and left blank inside for you to fill. 

Additional requests, have a separate quote and can be discussed (use our contact us section) for things such as (write in a message on inside of card, design envelope, etc)

Details for:
Terms and conditions, shipping and more- listed under terms and conditions tab. 
DISCLAIMER:
The image shown of Bob and Linda is not for sale and all rights are reserved to "Bobs Burgers" it is solely fan art that was created for someone's special day as a GIFT (non profit). 
The image(s) shown are examples of a custom drawing based on a concept or request on a card, you may submit requests for greeting cards with a drawing or a saying via email. 
Please email with inquiries.