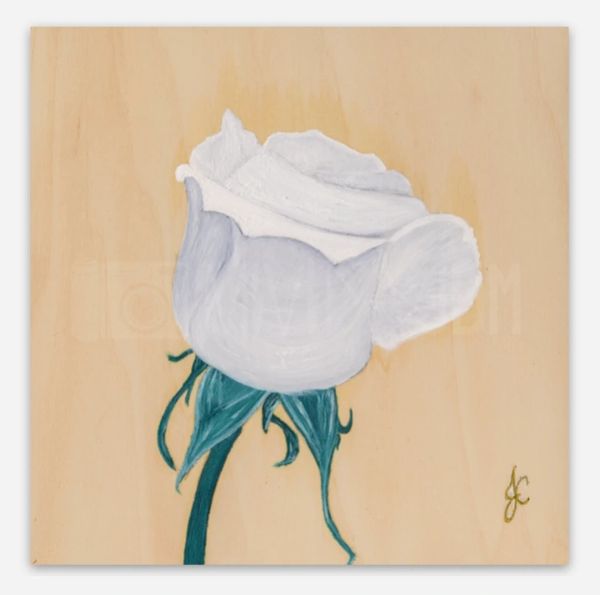 Cathy's Rose Slap
One SLAP Sticker 3 x 3 inches.
S&H included for US only. 
Limited edition run. 

Inspo: Rose series by MIVIDA JDM ART in honor of loved ones lost. This rose painting turned sticker is for Cathy based on a photo of a white rose from the day of funeral. 
A % of all sales on www.mividajdmllc.com is periodically donated to non profit groups, as well as invested into MIVIDA JDM's work to help small businesses, community, and host ART THERAPY sessions where she provides Art Supplies and direction to private groups of all ages.
SHIPS FREE IN THE U.S. 
IF INTERNATIONAL PLEASE EMAIL ME FIRST, SO THAT I MAY CREATE A SPECIAL INVOICE FOR YOU. 
*During COVID19 pandemic shipments may be delayed, if so you will receive a notice by email.