"WHO do you think you are" Limited edition 1 of 1 Oil on Canvas Panel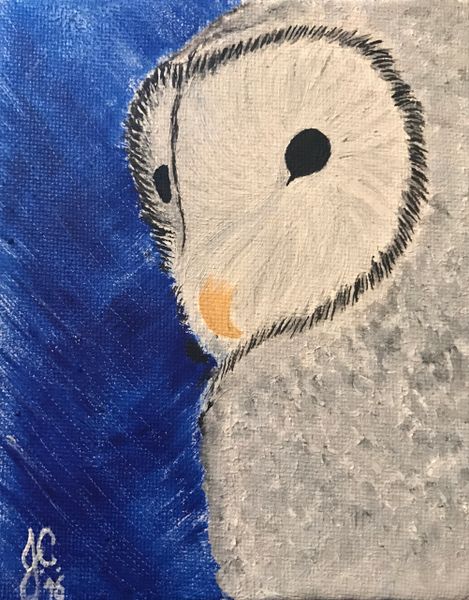 "WHO do you think you are" Limited edition 1 of 1 Oil on Canvas Panel
Sorry, this item is no longer available.
"WHO do you think you are" Original piece, Limited Edition 1 of 1, 2016, Grumbacher Oil paint on 4 x 5 inch flat canvas panel, by MiVida JDM Art
Hand painted by the artist with multiple tools on a flat canvas panel, the owl sits against a blue background standing out in the composition. This oil painting done in fine detail is currently on sale, and an additional discount has been applied.
The owl is currently up for auction but is listed here for a limited time.
20% of sale will be donated to The American Cancer Society.
see terms tab for FAQ and more info!
Shipping price will include rush delivery, tracking number, and insurance on package!
Thank you!