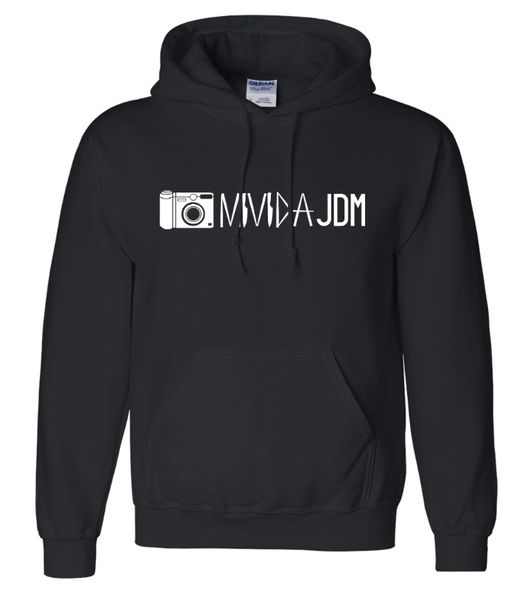 MIVIDA JDM MERCH BUNDLE
SUPPORT YOUR FAVORITE SMALL BUSINESS :)
In this Merch bundle from MIVIDA JDM you will get the following items: 
x1 One Hoodie (Black Hoodie with White Logo) Sizes run in Gildan's typical sizes. Please comment your size in checkout. 
A Sticker Slap Pack including 2 limited edition slaps based on the art of MIVIDA JDM: (x1 Jackie Banana Slap 3"inch , x1 Scream Queen Slap 3"inch) 
An art Button Pack based on original art by MIVIDA JDM: (x1 round 1" inch button abstract art 'green', x1 round 1.5" inch button "Anatarachi")
Art Card surprise (x1 Print 4x6" art card based on the art of MIVIDA JDM, can be framed or mounted, whatever you prefer) 
One Coupon code for 20% your next purchase
Shipping will be a flat rate across the U.S. , If you are in an international location you will receive a separate invoice for your shipment. 
* COVID 19 Awareness Message: All items are prepped in a sanitary environment and protected in packaging, you should however wash your hands after opening envelope or box as the exterior has touched different surfaces in commute with postal carriers. We want you to enjoy your items in the safest way. 
Thank you for your support, we value you at MIVIDA JDM LLC <3 
Any questions please EMAIL us : MIVIDAJDMLLC.COM 
No returns are offered on these items. 
An exception of an exchange might be possible for hoodie if it doesn't fit, but please try to order accordingly as there is limited stock in each size. 
Hoodies go into backorder when inventory is low or depleted. 
Delivery notice: 
Your bundle will ship with all items in it in one shipment, unless an item is on backorder in which case you will be notified of an eta. 
Hoodies are in stock March 23rd or so and then shipments will go out typically within 1-3 days. 
<3