MIVIDA JDM ART SHOW ADMISSION PASS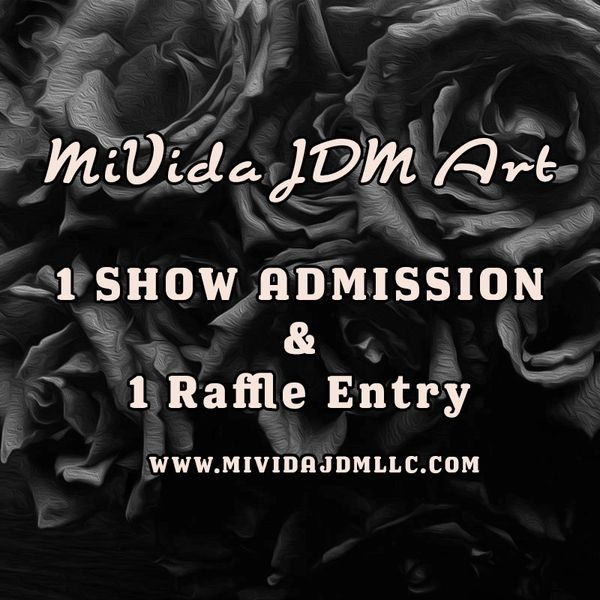 MIVIDA JDM ART SHOW ADMISSION PASS
MIVIDA JDM ART SHOW HAS SEVERAL UPCOMING SHOWS.
PURCHASING YOUR ADMISSION TICKET HERE WILL GIVE YOU AN AUTOMATIC ENTRY INTO A RAFFLE TO WIN ITEMS FROM VARIOUS GIVEAWAYS.
A PORTION OF YOUR TICKET WILL BE USED TO HELP CREATE OPPORTUNITIES FOR INDIE BUSINESSES AND ALSO FOR NON PROFIT ORGANIZATIONS HELPING THOSE IN NEED.
PRE PURCHASE YOUR TICKET TODAY**
ONCE WE ARE AT CAPACITY FOR EACH EVENT THIS POST WILL BE BLOCKED FOR PURCHASE! GET YOUR TICKETS ASAP! 
(EMAIL WITH INQUIRIES RE: THE DETAILS AND THE AVAILABILITY// ALL INVITATIONS ARE RSVP ONLY FOR MIVIDA JDM ART SHOWS, PURCHASING YOUR TICKET HERE WILL ENSURE YOUR RSVP) 

ELECTRONIC RECEIPT WILL BE SENT TO YOU.