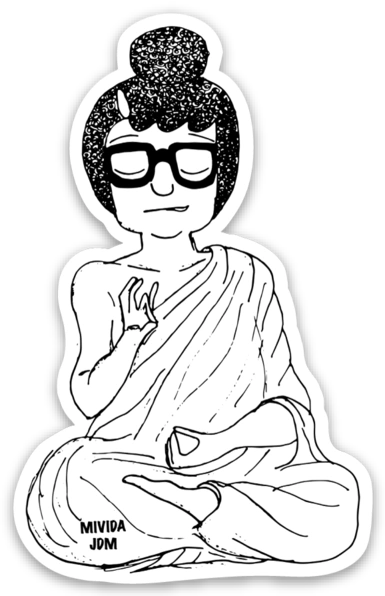 "Medi Tina" Magnet
Available 6/30 - PRE ORDER NOW* 
Limited edition magnet! 
"Medi Tina" original drawing by MiVida JDM SLAP sticker

One 1.89'' x 3'' Magnet 

Sales are final.
Ships via first class mail. 
Sale will go towards funds for ART: including supplies, next art exhibit, teaching, or project by MiVida JDM.
Thank you for your support! 
Note:

Anyone who knows me knows I love illustrating, this was inspired by my favorite young lady on BB- Tina and my need to meditate. I envisioned a morph / collab and this is where my pencil led me. I then digitally cleaned it up and made it print worthy.