"Ghoul" Limited Edition 1 of 1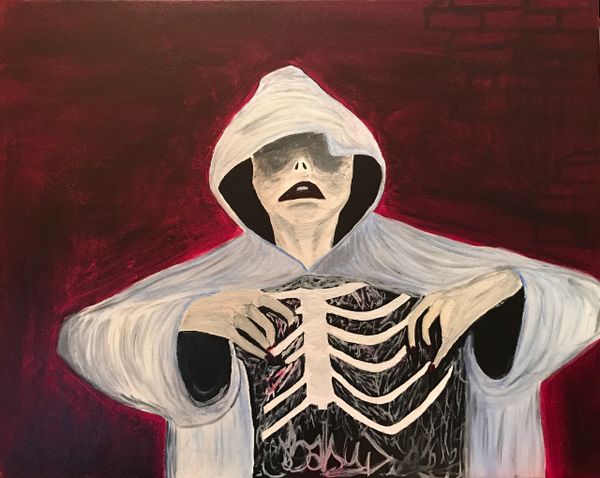 "Ghoul" Limited Edition 1 of 1
"Ghoul", 2016, Golden Open Acrylic Paint and Mixed Mediums on Cotton Canvas, 16 x 20 inches, MiVida JDM Art
Hand Painted Original Art by JDM from a Gore Themed Series, This is a limited edition and is 1 of 1. 
10% of sale will be donated to local charity / non profit to help the homeless in NYC. 
SHIPPING SPECIAL FLAT ACROSS US AND PR* INCLUDES TRACKING AND INSURANCE
Inquiries: Please email --> mividajdm@icloud.com
Please see terms and conditions tab for FAQ and shipping details.