Custom Drawing / Sketch non commercial/non profit use only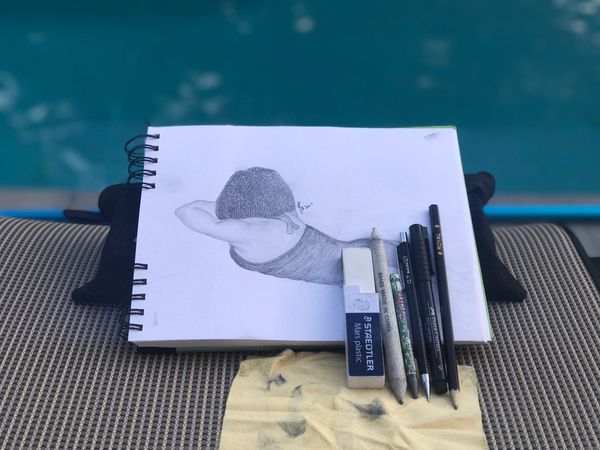 Custom Drawing / Sketch non commercial/non profit use only
Custom Art Request FLASH SALE
One 8 x 10 Drawing on Paper in JDM style based on a photograph or concept of your choice. 
Mediums: Graphite, Pastels and or Charcoal on Paper
Free Shipping in US.
Turnaround time 3-4 weeks based on inquiry, consult required.
This listing is regarding a custom request where buyer submits a photo or concept they would like to be drawn on an 8 x 10 paper by JDM
Inquiries, or special requests please contact : mividajdm@icloud.com 
Note: 
Custom additions or changes of mediums/specifics will be quoted as additional service and should be established prior to you selecting this sale.
SHIPPING:
All orders will be shipped USPS Priority Mail with tracking information with 1-4 day ETA. 
RETURNS:
No returns on custom art orders, no exceptions. Though we never receive any issues,  unforeseen things can happen, we will be happy to help you resolve any issue if it arises as long as you communicate with us directly and immediately. Our goal is to keep our customers satisfied!
If there is any issue that cannot be resolved within 7 days of purchase, a partial refund or replacement shipment can be discussed after submitting in writing an official detailed request with proof of reason for any unresolvable issues; lost package, damaged package, or damaged item. 
Item must be sent back in its original packaging and state if your claim is "damages" in order to receive a replacement. Damages do not include accidents or damages made by the recipient i.e. (if YOU spill juice on it or your dog eats it, we are not responsible!)
TERMS & CONDITIONS:
75% of final price is mandatory prior to custom work taking place. 
Sale price shown is for custom art drawing on an 8 x 10 paper, unframed.
A mock up of what you want will be discussed/or shown prior to creation. 

If mock up is not satisfactory, you may request modification. 
All art will come personally signed by the artist and or with authenticity certificate. 
COUPON CODES & OFFERS:
If you refer a friend, you both get 10% off products and services on the next order. They must mention you.