"Cherry on Top" Limited Edition 1 of 1 *Comes with Easel + Gift Wrap* FREE SHIP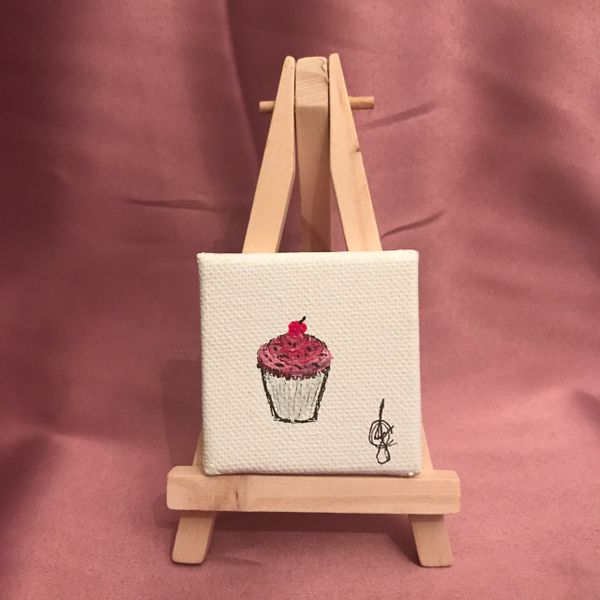 "Cherry on Top" Limited Edition 1 of 1 *Comes with Easel + Gift Wrap* FREE SHIP
MiVida JDM Art, "Cherry on Top", 2016, Acrylic on Canvas, 2 x 2 inches 

Comes with Easel ($3 VAL) + Gift Wrap ($5 VAL) + Flat rate Shipping!!!!
This is an original miniature painting hand crafted by JDM of Mivida JDM Art and is a limited edition 1 of 1 piece. 

Flat Shipping anywhere in the US or Puerto Rico 
Shipping includes insurance and tracking number
No returns on art.
10% of proceeds will be donated to American Cancer Society.
Note:

See policies and FAQ tab for all terms and conditions +