"Big Hair Don't Care" Slap (Sticker)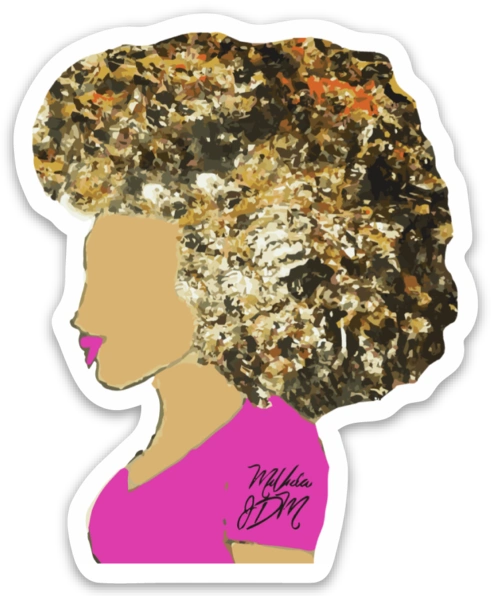 "Big Hair Don't Care" Slap (Sticker)
limited edition slaps! 
"Big Hair Don't Care" original painting turned digital drawing by MiVida JDM ART - SLAP (sticker)

One die cut SLAP sticker 2.44'' x 3''  which is adhesive to any surface. 

Sales are final.
Ships via first class mail. 
Sale will go towards funds for ART: including supplies, next art exhibit, teaching, or project by MiVida JDM.
Thank you for your support! 
Note:
Anyone who knows me knows I love illustrating, drawing and painting. This was an original 2 x 2 inch painting of mine with mixed media that I re designed as a digital vector and made stickers of so everyone can have a part of this art. It is one of my favorites!. 

Combine with other "MiVida JDM Slaps" and start your collection today!