"ANATARACHI" PRINT (PRE ORDER)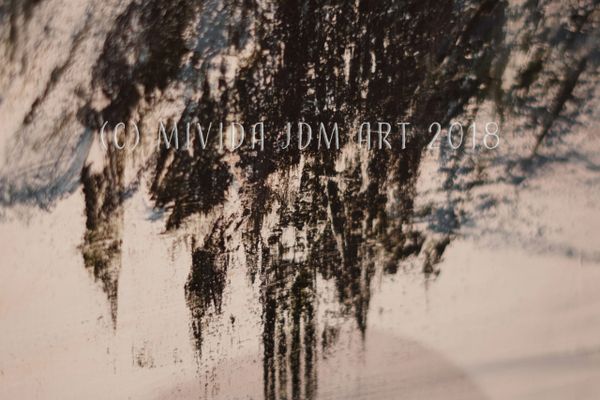 "ANATARACHI" PRINT (PRE ORDER)
Information about "Anatarachí" piece. PLEASE READ before adding item to your shopping cart.
"Anatarachí"
Art by MIVIDA JDM
16 IN x 20 IN
Mixed Acrylic Mediums on Birch Wood Panel Canvas (Deep) painting seen in photo. 
This is a painting that is currently up for exhibit at the Power Lab. The painting is available for purchase in person ONLY until further notice. At this time the prints are being produced and will soon be available for your collection. The reference photo in this listing is of the official painting. Colors on different monitors may vary. This painting is one of one from a 2018 collection created by MiVida JDM ART. Prints will be available for a limited time.

**addendum dec 2018- a basic mat frame will be included with this purchase for first 10 customers, special frame requests are SEPARATE*
SUMMARY and SHIPPING NOTES:
This listing is regarding a PRINT of the piece "Anatarachí" There are various methods of printing on quality/premium materials, special preferences may alter price. Please email with any questions prior to placing order. Thank you.
Please select a size for print from the menu.
The price listed will not include price of a frame should you request a frame. If you would like a frame for the print please send a detailed email and I will consult with you on pricing etc. 

The price listed is solely for the PRINT, set fees for SHIPPING and handling of the PRINT ONLY are a flat $10 across the US. (It is usually more but I will cover the difference)
Frames will be billed to you separately*

Shipping for orders with a frame will vary based on type of frame (weight and handling supplies may differ).
Costs of frames differ based on type.
FRAME OPTIONS:
Frame options are (Paper Mat Frame with board, custom frames made of wood or other materials, and more -a photo will be shown to you as a reference after a consult)

PRE ORDER INFO:
This art will be shipped upon availability of item, confirmed requests, and confirmation of signature on art sale agreement. The art sale agreement is a document stating the intent of buying this as an art connoisseur or collectible only. This item is NOT for re distribution or re sale or alteration in any way, and any one doing so will be facing legal charges for infringement etc. 
There will be a limited amount of prints. 
At this time this is for a pre-order.  
You will receive an email notification when the print is ready.
Thank You.