"16 Roses" Limited Edition 1 of 1 *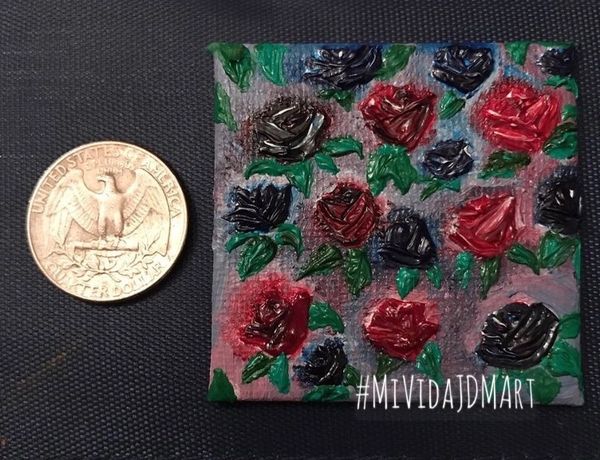 "16 Roses" Limited Edition 1 of 1 *
Sorry, this item is no longer available.
"16 Roses" also known as "Roses in Life" is an oil painting on a canvas panel magnet, 2016, 2 x 2 inches. Limited Edition 1 of 1.
Using Oil paint as a medium on a canvas magnet that is 2 x 2 inches, JDM hand painted these roses with great detail and texture leaving subtle color combinations in background. This magnet is ideal as a gift, a collectible, or for your own home or business.
This is an original unique miniature art piece by JDM.
This Item ships in the U.S. and P.R.
Shipping includes tracking info and insurance on delivery.
10% of this item will be donated toward the American Cancer Society.
See terms tab for info on terms/conditions